All EDGE certified homes in South Africa are certified by the Green Building Council South Africa and this globally recognised certification is a guarantee that the home has been designed and built in a way that gives owners or occupants the opportunity to save money by helping them reduce their water and electricity usage. But it's not just about saving money these homes are also environmentally friendly, meaning you're not just saving your pocket but the planet too.
With South Africa facing a water and energy crisis, sustainable solutions are needed and EDGE makes it faster, easier and more affordable than ever before to build and certify green homes.
Living in an EDGE-certified home guarantees you a minimum 20% saving on your water and electricity usage if you use the features correctly, which will help you save and have more kaching for other things.
Why get EDGE certified?
It is an undeniable fact that the planet's resources are under threat and efforts need to be made to reverse this situation. Building green is an opportunity to use resources efficiently, address climate change, create healthier communities and build better environments for all and especially, future generations. EDGE aims to reduce the embodied energy of construction materials and shrink your energy and water consumption.
What does getting EDGE certified cost?
Preliminary indications from South African pilot projects point to an additional construction cost of not more than 3% to meet the EDGE Standard, but this will vary for each project depending on the specific design of the project. EDGE certification proves that the next generation of buildings can be more affordable to build despite using green measures. The GBCSA does charge a fee to certify a home as green. Please enquire directly with the GBCSA to determine the cost of the certification process.
How does EDGE certification work?
As a property owner or developer, EDGE gives you the opportunity to calculate the upfront cost and potential water and electricity savings for your building. To be certified you must submit an application to the GBCSA using their EDGE certification tool. Each EDGE application is prepared by the owner or developer before being verified by an EDGE Auditor and certified by the Green Building Council South Africa (GBCSA). EDGE is smart, fast, affordable, simple and inclusive way to certify that a home is green.
The process of gaining EDGE certification involves two key stages.
It is required that a project go through both preliminary and post construction stages to successfully achieve EDGE certification.
Each stage consists of a 2-round submission process to the GBCSA giving clients the opportunity to correct errors at Preliminary and Post Construction Stage.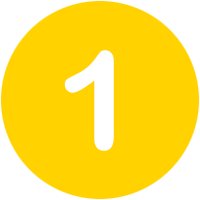 Preliminary:  At the design stage you will need to register on the EDGE tool and enter the project details into the EDGE software. The system is user-friendly and guides you through selecting the green features that will be used in the home.  The platform will quickly establish the feasibility of the green measures you plan to use on the project.
Note: To comply, the project must reach the EDGE Standard of a minimum of 20% improvement in energy, water, and embodied energy in materials as measured against current standard building regulations.
A preliminary certificate is issued by the GBCSA at this stage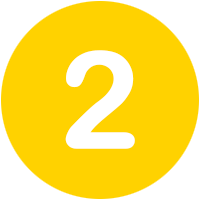 Post Construction: Following construction an EDGE auditor is dispatched to site to verify the project's green credentials. The EDGE auditor collates the findings and submits the relevant documentation to the GBCSA. The GBCSA will then verify the documentation and issue a final EDG certificate per unit to the project owner.